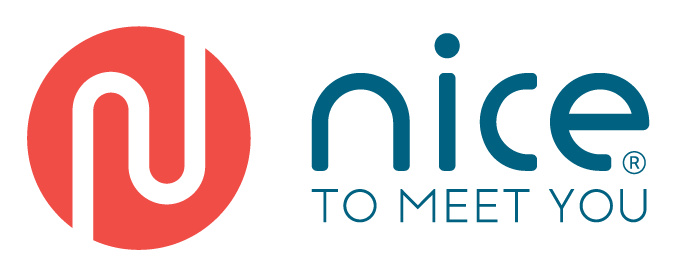 Nice to Meet You, Inc (NTMY), is pleased to announce that it has successfully completed its seed funding campaign, raising $1 million in order to hire new talent and enhance the technology and customer experience provided by the company. The campaign began in April, 2021, and existing Saudi investors — along with Pure Group — agreed to a deal to provide the funding after about three months, reinforcing their commitment to support NTMY's objective of becoming the go-to digital authentication provider for every business' core operations.
The idea of NTMY was born in late 2018, originally as a business card exchange process. The idea expanded as the company's founders realized that there was a larger need in the market to fill. NTMY 's leaders strategize quickly yet deeply in order to determine how to best get ahead of the game and fill a sizable gap with state-of-the-art technology. NTMY currently provides an array of tools for their clients to use when authenticating employees, customers, or members. These tools include organizational IDs, access cards, membership cards, or even insurance cards. Whatever type of authentication you need, NTMY can digitize it.
How It Works
NTMY makes digital authentication easy through these three simple steps:
The client provides us with their current organization card design and we digitize it.
Digital cards are created and the directory is synced.
Cards are sent to user's emails, ready to use and authenticated.
Our digitized authentication tools are secure, protected by SHA-256 level data encryption. Our access control solution provides the means for you to regularly update permissions remotely and in real time; instantly issue, update, or deactivate access cards, activate role-based access; offer temporary or timed access; and obtain access to in-depth information about user behavior.
Seven out of every ten organizations are planning to go digital with their employee IDs, and other digital solutions such as access cards and even business cards are becoming the accepted norm. NTMY can help you make things more convenient for your employees, customers, and your administrative departments with an easy on-boarding process and the tools you need to keep things updated in real time, wherever you are.
Our Values
Becoming a leader in digitized authentication is only important if the company brings values along with technology and innovation. Our values are clear in everything we do, and include:
The belief that customer service is an attitude, not a department.
The belief that being open, honest, and respectful is crucial, whether we're dealing with clients, co-workers, or ourselves.
The belief that we must measure ourselves against the highest standards of conduct.
The belief that it is important to be environmentally conscious, both in our solution as well as our operations.
Looking to the Future
NTMY's mission is to empower our customers to achieve greater freedom by delivering identity solutions that provide enhanced control over their security. The company is eager to move forward with its goals, with Series A projects taking place in the coming year. Additionally, the company is always seeking to partner with stakeholders and organizations in order to help them expand their product lines by offering digitized ID solutions and business cards, or expanding target markets, opening the door to government, corporate, institutional, or university clients.
We offer our partners full support, including full training, sales incentives, a dedicated project lead, and comprehensive sales materials.
Let's Talk
Whether you're looking for digitized authentication solutions, you wish to offer these solutions through your business, or you're interested in investing in the mission and future of NTMY, we'd love to hear from you. Contact us today.